Webshop
Exclusief topSlijter
Aanbieding
Seedlip Spice 94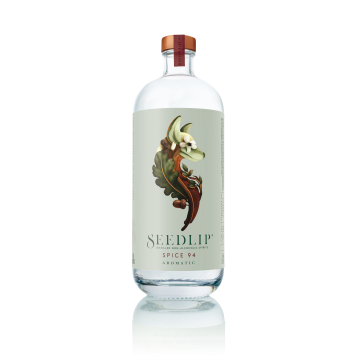 Een pittige en complexe citrus-mix van drie soorten sinaasappel en specerijdestillaten. Eenvoudig serveren met tonic en een vleugje sinaasappelschil voor een heerlijk niet-alcoholisch drankje.

Het ontstaan
Seedlip is door Ben Branson gecreëerd in zijn keuken in de bossen met een kleine koperen distilleerketel en een kopie van het boek The Art of Distillation, geschreven in 1651 voor apothekers om uitleg te geven over het maken van gedistilleerde non-alcoholische kruidengeneesmiddelen.
Ben Branson zegt: "Het 300-jarige boerenerfgoed van mijn familie gekoppeld aan een carrière in de drankindustrie heeft de basis gelegd voor het tweejarige proces van werken met distilleerders, kwekers en historici om een volwassen, complexe drank te creëren voor wanneer je, om welke reden dan ook, geen alcohol wilt drinken. De reactie van zowel de industrie als de consument is overweldigend en we zijn zowel trots als bescheiden om door de wereldtop van de voedings- en drankenindustrie te worden geprezen."
Add to shopping cart
Product Information
Origin

England

Volume

70 CL

Alc.Vol.

0% vol

Serve

Perfect serve

50 ml Seedlip Spice 94
30 ml grapefruit sap
20 ml citroen sap
15 ml suiker siroop
Garneer met 1 steranijs