Webshop
Exclusief topSlijter
Aanbieding
Carmelle Sauvignon Blanc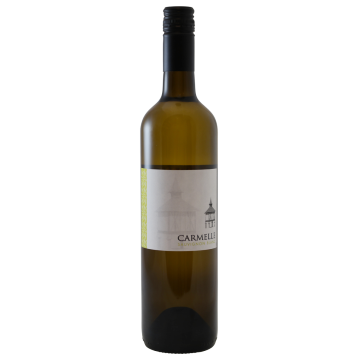 Bekijk nu de Carmelle Sauvignon Blanc bij Slijterij en Wijnhandel De Drie Dennen. Deze prachtige Sauvignon Blanc behoort tot de beste 10% van alle wijnen uit de wijnstreek Comté Tolosan en is daarnaast één van de populairste wijnen in ons assortiment.

Naast de Sauvignon Blanc van Carmelle heeft het ook een heerlijke rosé gemaakt van de druivensoort Gamay, en een prachtige rode wijn gemaakt van de druivensoort Malbec.
De Carmelle Sauvignon Blanc is spatzuiver met een uitbundig aroma van citrus en ander exotisch fruit.

In de volle smaak komt het fruit terug in een mooie balans met frisse zuren. Smaken van citrus, passiefruit met lichte tonen van kruiden. Een zachte en frisse wijn.

De Carmelle Sauvignon Blanc kun je het beste koel serveren (10 °C). Een wijn om zomaar van te genieten of als begeleider van koude voorgerechten of gegrilde vis.
€ 
5.78
Bottle
Doos à 6 flessen € 27,96
Add to shopping cart
Product Information
Origin

France

Volume

75 CL

Alc.Vol.

12% vol

Type wine

White

Taste

Citrusfruit, passievrucht en kruisbessen aan, met een toon van kruiden.

Pairing

Heerlijk bij geitenkaas, gegrilde vis en salades

Serve

Koel serveren op 10 °C