Webshop
Exclusief topSlijter
Aanbieding
TORRES Vina Esmeralda Blanco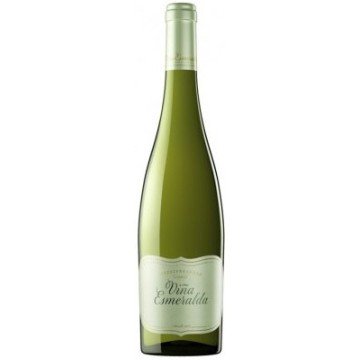 Jaimy en Miquel Torres de Verdrell richtten samen de Torres & Company Association in 1870 op. In hetzelfde jaar werd ook hun eerste wijngaard geplant in het Spaanse Vilafranca del Penedès. Omdat het toen der tijd normaal was om wijn in Catalaanse vaten te verkopen zochten zij naar een typisch Spaanse naam voor de eerste wijn die ze produceerden. Uiteindelijk zijn ze op de naam Sangre de Toro gekomen, dat bloed van de stier betekend. Deze wijn is erg verleidelijk en bij het publiek volledig aangeslagen. Zo gingen ze nog een stapje verder, Miguel Torres Senior bekwam de grondlegger voor het wijnbedrijf wat vandaag de dag wereldberoemd is, genaamd Torres. Hij importeerde Franse druiven naar Spanje en experimenteerde met moderne wijn produceermanieren. Daardoor zijn de heerlijke frisfruitige Torres wijnen ontstaan.
Add to shopping cart
Product Information
Origin

Spain

Volume

75 CL

Alc.Vol.

11% vol

Type wine

White

Type of taste Wine

Fresh & Dry

Taste

Een milde droge sappige smaak.

Finish

Een droge frisse middelmatige afdronk.

Pairing

Kan goed gedronken worden bij onder andere advocados, cocktails, vruchten, visgerechten, paté en koude voorgerechten.